---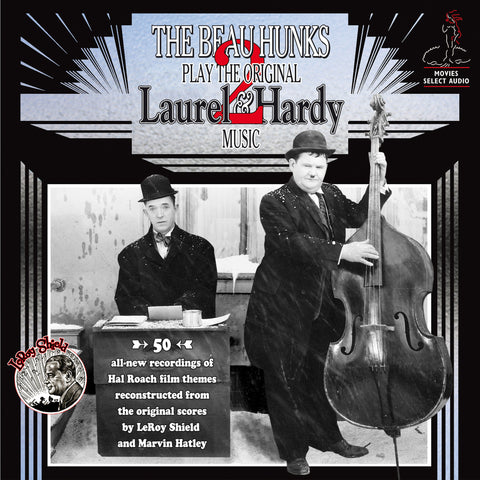 The Beau Hunks - Play the Original Laurel & Hardy Music Volume 2 - Digital Download
Basta Music
---
Basta 3099025
First released 1993
Timeless and toe-tapping tunes by Leroy Shield and Marvin Hatley from the films of the famous comedy team. Lovingly reconstructed and recorded by the Beau Hunks with infectious vivacity. "Uncanny replicas of the originals... a delightful package" (Billboard). Awarded with an Edison in Holland. 
Order the album directly from us; The download includes the album in high quality (320kbps) mp3's.
Listen for free below on Spotify (this Spotify list contains both Laurel & Hardy albums; the first 26 tracks can be found on Volume 1 and the remaining 50 on this second Laurel and Hardy album:
You can also buy the album on
iTunes
.
---
More from this collection