---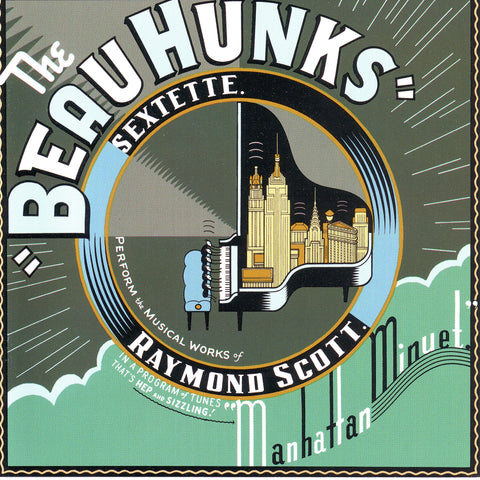 The Beau Hunks - Manhattan Minuet - Digital Download
Basta Music
---
Basta 3090362
First release 1996
The second collection of The Beau Hunks' faithful recreations of Raymond Scott's "novelty-jazz" pieces.
Many of the 14 selections have a semi-classical slant: "Manhattan Minuet", "A Little Bit of Rigoletto", "Moment Musical", "The Quintet Plays Carmen". Transcribed from archive material and recorded in 1996. 
Produced by Gert-Jan Blom. The beautiful booklet features liner notes by Irwin Chusid, graphics by Chris Ware (ACME Novelty Company, Chicago) and a special introduction by Elvis Costello.
Order the album directly from us; you will immediately receive a download link. The download includes the album in high quality (320kbps) mp3's.
Listen to the album for free on Spotify:

 You can also get the album from iTunes.
---
More from this collection