---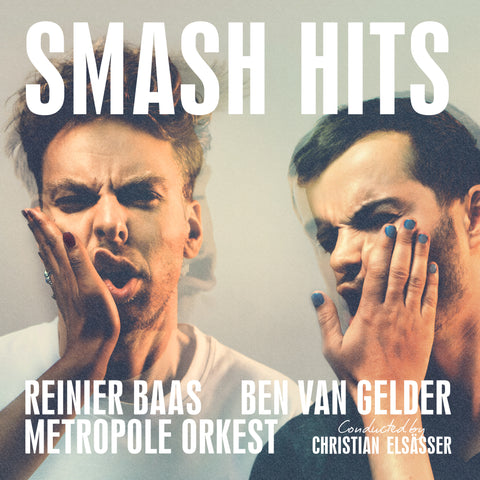 Smash Hits - Reinier Baas, Ben van Gelder, Metropole Orkest - Compact Disc
Basta Music
---
November 2, 2018
Guitarist Reinier Baas and saxophonist Ben van Gelder shared a stage over 200 times the past years and continue to challenge each other. Together, they have developed a unique musical vocabulary, rooting in American traditional jazz while having a European trademark at the same time. 
Baas' compositions and play are full of humor and vividness, containing unexpected rhythmic and dynamic twists. He is known for his diversity in timbres and his atypical approach on harmonies and rhythm.
Van Gelder is internationally recognized as an authority on alto sax. He has a significant degree of overview and serenity, while varying between quintessential lyric and explosive virtuosity.
Now Basta Music releases 'Smash Hits': a live recording of two concerts Baas and van Gelder did together with the Grammy-winning Metropole Orkest. Compositions by both Baas and Van Gelder were arranged especially for these occasions by – amongst others – Christian Elsässer, conductor of this project.
Tracklisting:
STUITER11:08
SILVER / GREY

13:27
INTRODUCTION TO 2NDCOMING

3:00
2NDCOMING OF HOMUNCULUS

4:31
DO YOU KNOW BEN VAN GELDER?

3:38
GUIDING PRINCIPLE

7:16
PALACE11:56
IN RETROSPECT

2:28
SMOOTH JAZZ APOCALYPSE

6:42
THE DRAMATIC DEMISE OF PRINCESS DISCOMBOBULATRIX

6:42
---
More from this collection