---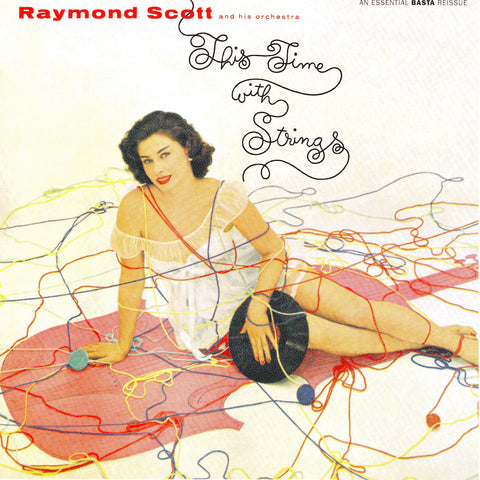 Raymond Scott - This Time With Strings - Digital Download
Basta Music
---
Basta 3091872
Raymond Scott (1908-1994), who was both musician and inventor, musically re-invented eleven of his compositions for full orchestra and strings on the 1957 album THIS TIME WITH STRINGS. 
It is now being released as part of Basta's Essential Reissue Series -- the first time the album has appeared on CD. Many of these tunes were originally recorded by Scott's novelty jazz six-man Quintette in the late 1930s; others date from the 1940s and '50s. All get a spectacular makeover under the baton of the legendary maestro. THIS TIME WITH STRINGS contains some of Scott's most famous works, including Quintette favorites "Powerhouse," "The Toy Trumpet," and "Twilight in Turkey," retooled for expanded setting. "There are many of the old Quintette things in this LP," said the composer in the original liner notes. "Also some older things for dance band, material written for Broadway and the screen, and some of my more recent writing. Indeed, a potpourri given Hi-Fidelity dressing, and a certain vividness in string treatment."
The CD booklet includes the complete original liner notes by jazz historian Burt Korall. The album was recorded in glorious monophonic sound, which is retained on CD. No artificial processing. Crank up the Hi-Fi!
Order the album directly from us, or listen for free on Spotify:
---
More from this collection