---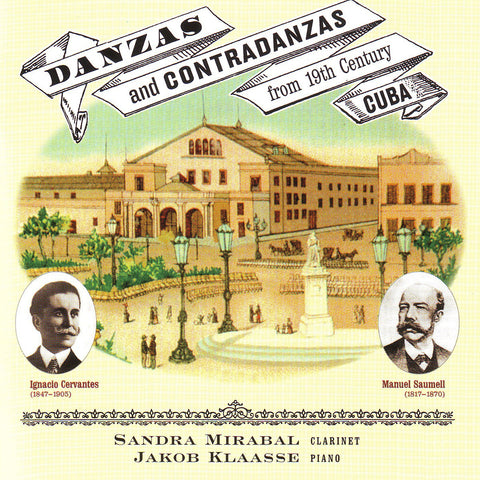 Mirabal and Klaasse - Danzas and Contradanzas - Digital Download
Basta Music
---
Basta 3091462 | Released 2004.
This album contains a selection of 27 Danzas and 12 Contradanzas by Ignacio Cervantes and Manuel Saumell, Cuba's foremost 19th century composers. Adapted and arranged by Sandra Mirabal Jean-Claude, until a few years ago living and working in Cuba as a classical clarinettist, and Jakob Klaasse, Dutch composer, producer and pianist, famous for his work with Dutch pop icons.
The worldwide success of popular music from Cuba, boleros, habaneras and dancemusic like salsa, rumba etc. has not yet translated into a renewed interest in the elegant classical music from the nineteenth century. When you listen to this album you will recognize the atmosphere, which we nowadays call typically Caribbean, melodies and rhythms that sound familiar today, but were the invention of the composers Cervantes and Saumell, precursors of all Cuban music.
Get the album directly from us as a Digital Download: you will then receive high quality mp3 files (320 kbps).
---
More from this collection