---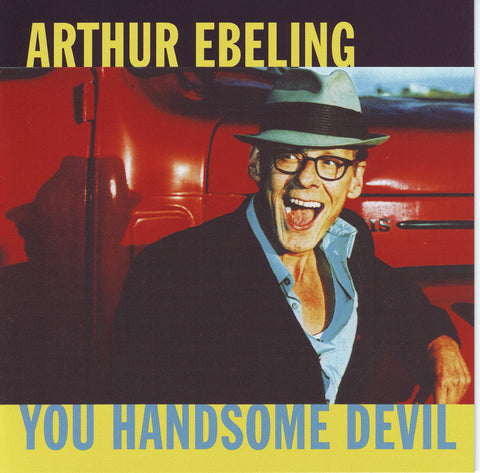 Arthur Ebeling - You Handsome Devil - Digital Download
Basta Music
---
Born in Amsterdam, and not much later he fabricated his own drums in elementary school. By the age of six however, he decided to switch to guitars. And at 16, he decided to quit school and fully dedicate himself to making music. 
From this, one could say Arthur Ebeling already has spent quite some time making music already. Dozens of performances each year in Holland, the UK and Spain, a gifted guitarist and composer and performer pur sang. Never did he reach the large audience, but where he playes, the roof goes off.
"You Handsome Devil" is Arthur's 3rd solo album for Basta. Previously, Basta released 'A Rainy Night in Paris' (1998) and 'Dreams' (2003). This new album holds 14 lovely songs, all written by Ebeling and most varying in style. As Arthur describes it himself, it is his version of American music, plus some more. A mix of rhythm&blues, roch, country blues and a touch of jazz. Perfect music to vacuumclean by, or to be cheered up by in general. Did Johnny Cash hear trumpets for Ring of Fire, Ebeling heard a lady's choir for 'Lonely' and bagpipes for 'Far Away'. The subjects are quite varying, but in the end they are all lovesongs after all, and that's what it's all about for Ebeling.
Order the album directly from us: you will then receive the album in high quality mp3s (320 kbps). Or listen on Spotify:
---
More from this collection