---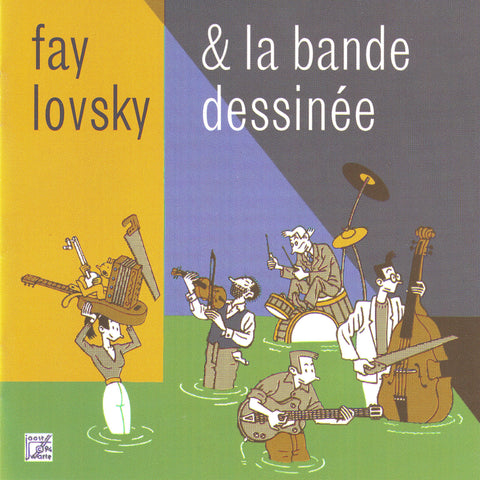 Fay Lovsky - La Bande Dessinée - Digital Download
Basta Music
---
Basta 3090302
First released 1996
La Bande Dessinée was a band of Dutch top musicians - Fay Lovsky, Joost Belinfante, Cok van Vuuren, Gert-Jan Blom and Louis Debij. On many different instruments - including a Theremin - but without resorting to samples, the group embarks on funny, sentimental and bizarre musical adventures. 
Includes "Champion des Champignons," "In the middle in the middle in the middle" and "Bad Continuity". Produced in 1996 by Gert-Jan Blom. 
Cover artwork by Joost Swarte.
Order the album directly from us; available as CD or download. The download includes the album in high quality (320kbps) mp3's.
Listen for free below on Spotify:
You can also get the album from iTunes.
---
More from this collection