---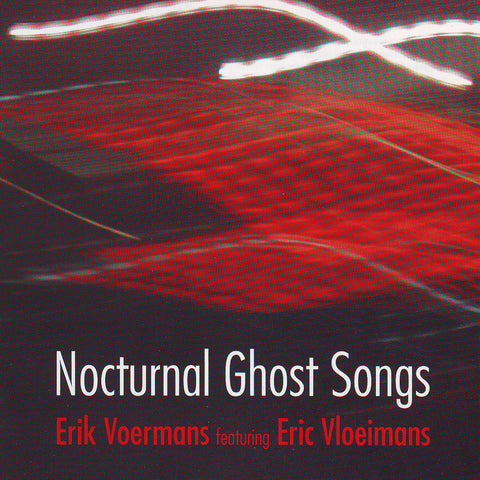 Erik Voermans feat. Eric Vloeimans - Nocturnal Ghost Songs - Digital Download
Basta Music
---
Basta 3091542 | Released 2005.
Nocturnal Ghost Songs is Voermans` second album for Basta. His debut from 2004, De Hemelse Wanklank, on which he creates soundscapes by ambient guitar and that way musically guides poems by Lucebert, received good critics. NRC Handelsblad: 'It`s a rare occasion that music and poetry go so well together'
On Nocturnal Ghost Songs Voermans performs together with trumpetist extra-ordinaire Eric Vloeimans, who completes Voermans` silent, nocturnal guitar-ambient with typical lyric and dramatic low. Erik Voermans: "It has always been a dream of me to do something like this with Eric, of who I think very highly. I was sure that the sound of his trumpet would color perfectly with the sounds from my guitar. The final result is even better than I ever dared to dream.
Get the album directly from us as a Digital Download - you will then receive high quality mp3s (320 kbps). 
---
More from this collection