---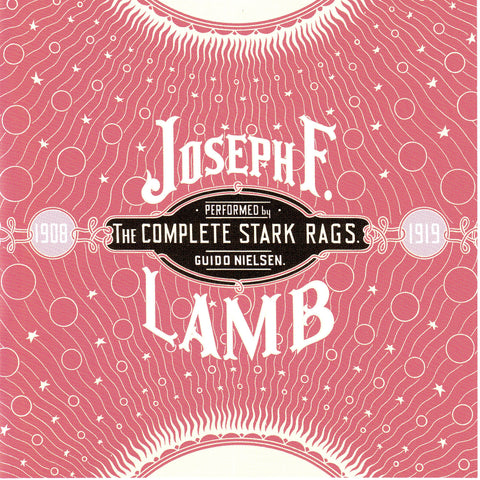 Guido Nielsen - Complete Stark Rags of Joseph F. Lamb - Digital Download
Basta Music
---
Basta 3090872
First released 2000
With the appearance of this landmark album, Guido Nielsen finally gives us faithful and exciting performances of Joseph F. Lamb's Stark Company-published rags, all dating from the middle/peak of the "Ragtime era" to its demise. 
Lamb wrote some of his best pieces during this period--masterpieces now recognized as the highest class of ragtime--and Nielsen's clean, accurate renditions would surely please Lamb himself. His rhythmic verve harkens back to a time when the music was played with gusto, following a strict beat, as written and in appropriate, steady tempi. Diving into "Sensation," "Excelsior" and "Bohemia" with great dexterity, he counters with sensitive yet unsentimental versions of the lyrical "Ragtime Nightingale" and "Ethiopia." His high-strutting "Champagne" and "Reindeer" are energized two-steps, while "Topliner" is hauntingly graceful as are the first two strains of "American Beauty," which is rendered with an attack ranging from the sensitive to the exuberant, wrapping up as a boisterous, barrelhouse rag.
You are sure to discover new favorites here if you are not already familiar with the rags of Joseph Lamb, and you will likely find definitive performances, all keenly played by Guido Nielsen. 
Cover design by Chris Ware.
The download includes the album in high quality (320kbps) mp3's.
Listen to the album for free on Spotify:
You can also order the album from iTunes.
---
More from this collection