---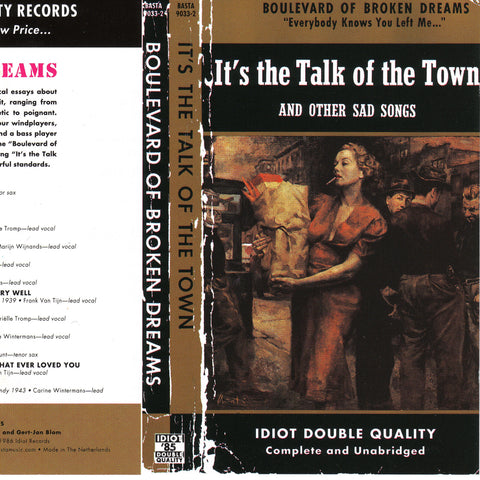 Boulevard of Broken Dreams - It's the Talk of the Town - Digital Download
Basta Music
---
Basta 3090332
First released on Idiot 1985
First CD release on Basta 1996 
Twelve sad songs from the thirties and forties including Harry Warren's "Boulevard of Broken Dreams" and Hoagie Carmichael's "I Get Along Without You Very Well."
Concept and repertoire: Gert-Jan Blom. Produced in 1985 by Johan Visser and Jakob Klaasse for Idiot Records. Liner notes and art direction by Piet Schreuders, cover illustration by James Avati. Special Edison award.
The download includes the album in high quality (320kbps) mp3's.
---
More from this collection