---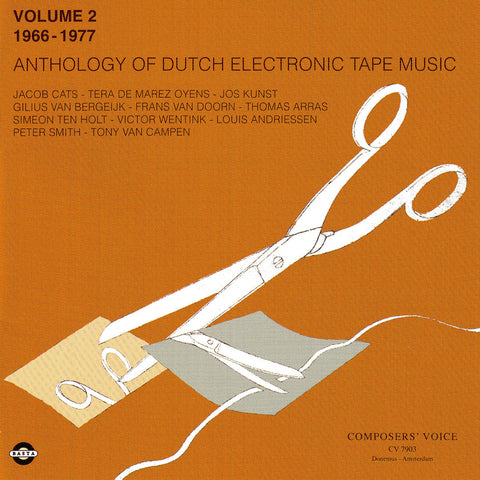 Anthology of Dutch Electronic Tape Music Volume 2 - 1966-1977 - Digital Download
Basta Music
---
Basta 3091832 | Released 2008.
This second volume of the Anthology of Electronic Tape Music contains works composed after 1966, during a period when electronic music broadened its horizons and established links with other disciplines, a period when the studios opened their portals to influences and involvement from outside.
Although electronic music from 1966 onwards became very fragmented and manifested itself in many different forms in Holland, the present volume of the Anthology aims merely to give an overall picture of pure tape music. 
We have also been selective in the choice of works, in that we have tried to find works that were the first of their kind as well as being, if at all possible, among the composer's first electronic pieces. Volume 2 therefore presents composers not represented in the first volume. It should be emphasized, however, that many of the composers whose early works are included in Volume 1 have also done important work in the field of electronic music since 1966.
Get the album directly from us as a Digital Download: you will then receive the album in high quality mp3s from us (320 kbps).
Or listen on Spotify:
---
More from this collection