---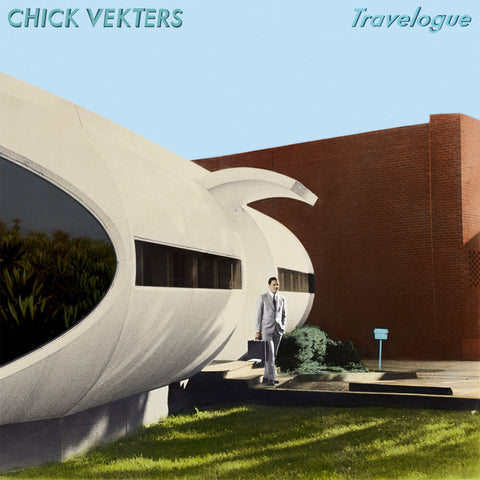 Travelogue - Chick Vekters - Compact Disc
Basta Music Store
---
May 2016
Chick Vekters is 24, from Melbourne, Australia. He began production on Travelogue at 21. Prior to this, he composed for noteworthy ensembles situated in both Brisbane and Melbourne, and also founded a record label at age 18 – releasing new & reissued titles. Chick is currently writing and directing his own pulp science-fiction series - Exonauts, which he will also be scoring.
Travelogue is an audio-expedition chronicling Chick Vekters travels through many exotic and enigmatic terrains. You'll witness a rich scope of vivid evocations by sonic-wayfare from the luscious shores of Polynesian isles to the sub-zero enchantment of the Antarctic, the chromatic nightlife of Brazil to the tranquil highlands of Japan, the glistening depths of hidden subterranean caves to the futuristic delights of lunar hotels… To name only a few colourful situations.
Travelogue is a filmic journey accompanied by a 35-piece banquet of peculiar instruments from around the globe; incorporating a collection of Musique Concrète and foley effects with an intriguingly unique & unpredictable concoction of electronic & acoustic orchestration. Chick devises an unforgettable document to aid the modern armchair-explorer, presenting a new dimension in sound induced sightseeing. 
INFLUENCES
Raymond Scott Quintette/Electronics, Les Baxter, Tom Dissevelt & Dick Raaijmakers, Nino Nardini & Roger Roger, Arthur Lyman, Martin Denny, Bruce Haack, Piero Umiliani, Barry Gray, Moondog, Bernard Herrmann, Perrey & Kingsley, Russ Garcia etc.
---
More from this collection