---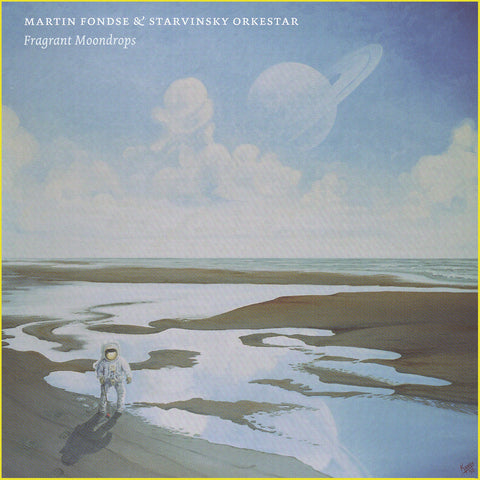 Martin Fondse and Starvinsky Orkestar - Fragrant Moondrops - Compact Disc
Basta Music
---
Basta 3091972
With his "Starvinsky Orkestar", Martin Fondse has composed his ultimate dreamband: the Orkestar combines the instrumental settings of both classical orchestra – oboe, clarinet and strings – and jazzband – percussion, trumpet and saxophones.
The performers on those instruments are all amongst the top in their playing field in Europe. The music by Starvinsky Orkestar can best be described as having its roots in jazz, complimented by elements from pop, film and classical music. They combine non-improvised jazz music with the dynamics of a Balkan weddingband, while being inspired by works of Duke Ellington, Radiohead or Björk. Above all, Fragrant Moondrops is without boundaries; improvisation and composition melt together in a smooth way, resulting in very vivid, new music.
Starvinsky Orkestar is: Martin Fondse – compositions, piano, melodica, Eric van der Westen - acoustic bass, Dirk Peter Kölsch - drums, toys, Eric Vloeimans - trumpet, Claudio Puntin - clarinet, micro megaphone, Søren Siegumfeldt – C-melody saxophone, Irma Kort - oboe, Steffen Schorn – baritone saxophone, contrabass clarinet and tuba, Gerdur Gunnarsdottir and Herman van Haaren - violins, Benni von Gutzeit – viola, Jörg Brinkmann – cello.
Get the album directly from us, or listen on Spotify:
---
More from this collection