---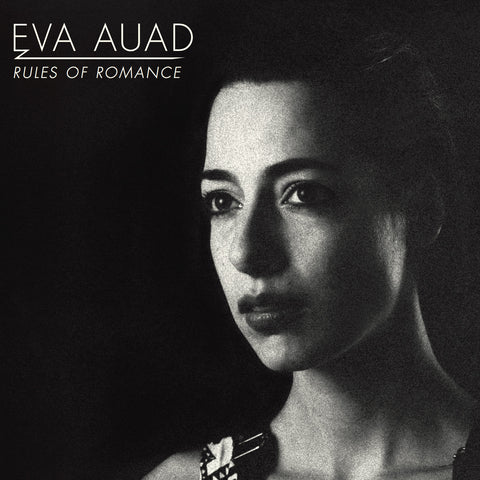 Eva Auad - Rules of Romance - Compact Disc
Basta Music
---
Rules of Romance is the follow-up to the self-titled debut album from 2012 by Eva Auad.
During 2013, co-producer of her debut album, Ken Stringfellow, took Eva along on his shows in The Netherlands and Belgium. There were also occasional performances with Stringfellow's band The Posies. The mutual respect for each other's musical talent naturally resulted in Stringfellow producing this second album.
When comparing this second album to the debut, one will notice that this one is darker and less mainstream; at the same time it is more filmic and also how Eva sees herself at her best: lots of different styles, surprising hooks and catchy musical and lyrical lines.
Next to darker songs like "Out of Dreaming" and "Interfere", there's room for lighter and more uptempo sounds as in "Lonely Driver" and "Just Wanna Let You Know". The album also contains the ballad "By the Bay", previously released in 2014 as a video (see here). The video for the June 2015 single 'Lonely Driver' can be found here.
A special mention for the song "Your Hand in Mine", which was written especially for a close-to-dying friend. Davide Rossi (Coldplay) wrote and recorded the strings in this song.
Order the CD directly from us, get it on iTunes or listen on Spotify:
---
More from this collection