---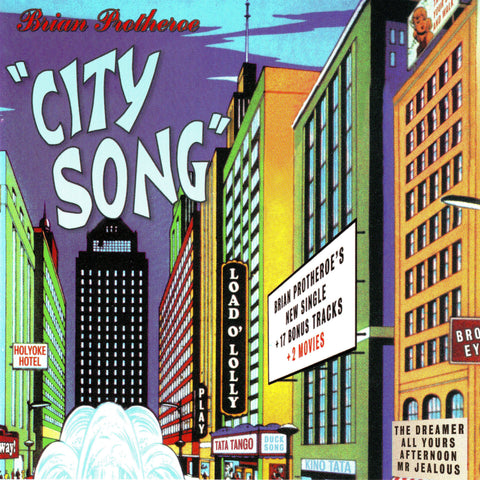 Citysong - Brian Protheroe - Digital Download
Basta Music
---
Basta 3091442
Single with 17 bonus tracks.
Brian Protheroe released three critically acclaimed but commercially overlooked LPs on the Chrysalis label in the 1970s. They reflected an intelligent art-rock/cabaret hybrid, full of sly sophistication, wit, and clever songs. But whether he didn't fit in with the times, or simply wasn't effectively marketed by his label, Protheroe eventually left the music business and embarked on a far more successful career in British TV and theater.
 
This album features Protheroe's return to pop music, with a new single ("Citysong") and 17 selections from his archives.
 
Protheroe writes in the liner notes:
 
"In June 2000 I was in Northampton, Massachusetts with a theatre company called 'Out of joint.' We were performing in a theatre on the Smith College campus. One day our hosts took some of us on a guided hike across a beautiful mountain range called the Seven Sisters, overlooking the Connecticut river and ending at the Summit House on Mount Holyoke, which was a hotel in the 19th century. That evening I was doodling on the theatre piano and the experiences of the day started to come together into a song.
The song has haunted me since, so in November, 2003 I decided to record it with the help of a friend, Neil McArthur. I then started to wonder if I had enough material for some sort of album. I listened to various old tapes of ancient studio recordings, demos, doodles, live shows, etc. and put together what I felt was an interesting ragbag of a collection. Hope you like it."
Order the album directly from us as a Digital Download. You will then receive high quality mp3s (320 kbps).
---
More from this collection